Bordas Media to acquire MusicGearReview.com

Paris, March 19th.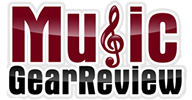 We are pleased to announce Bordas Media's recent site acquisition of musicgearreview.com. Music Gear Review is one of the leading user reviews reference websites, which contains more than 11,000 user reviews and is the go-to reference for prospective music gear customers since 2000.
This new acquisition, in addition to the existing Audiofanzine user reviews in English, gives Bordas Media a total of more than 100,000 user reviews in its content database. This puts Bordas Media in a leading position for both editorial and user reviews on the English speaking markets.
It is well documented (source: Nielsen) that 57% of consumers search and read user reviews before buying a product. The Bordas Media group, with its Audiofanzine proprietary product-centered content architecture, and the huge number of user reviews in its database, is more than ever the place for retailers and brands to advertise their products and offers.
Bordas Media will be present at Musikmesse, Frankfurt. Meet us Hall 5.1 C60!